About The Bolshoi Ballet in Cinemas
Cineplex Events is excited to present another season of spectacular dance performances! Bolshoi Ballet in Cinema offers Canadians the opportunity to see world-class ballet at their local theatre!
The Bolshoi Ballet
ROMEO AND JULIET
New Production
In Verona, Romeo and Juliet fall madly in love while their respective families, the Montagues and the Capulets, are caught in a bitter rivalry ending in heart-wrenching tragedy…

Alexei Ratmansky, former artistic director of the Bolshoi Ballet, stages the company's premiere of his production with dramatic urgency and a fresh re-telling of Shakespeare's beloved classic. His brilliant and detailed adaptiation set to Prokofiev's romantic and cinematic score, reignites the story of literature's most celebrated star-crossed lovers like no other classical ballet choreographer today.
Admission (taxes included):
click here for pricing
Showtimes
JAN 21, 2018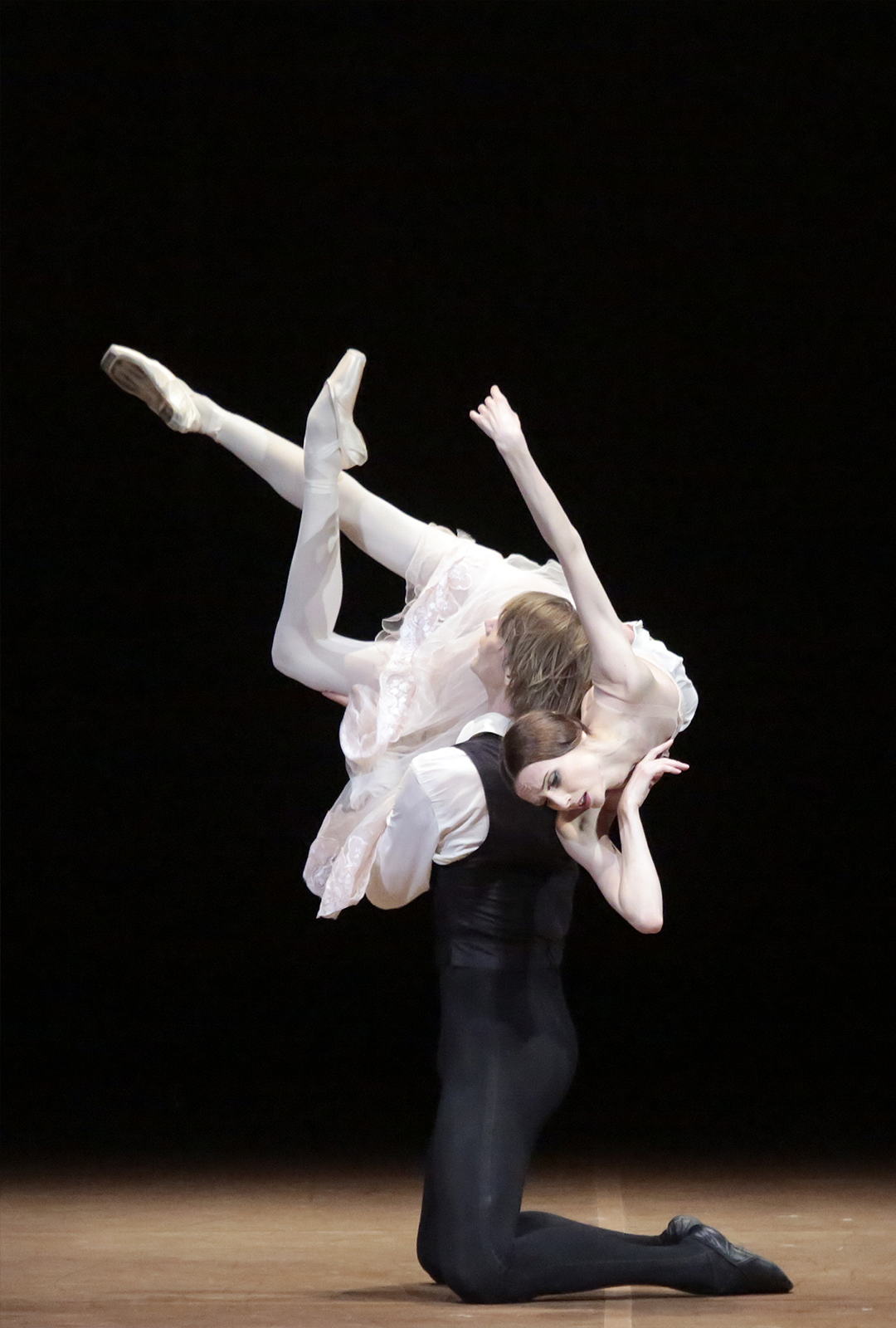 The Bolshoi Ballet
THE LADY OF THE CAMELLIAS
At a theatre performance of 'Manon Lescaut', the young and naive Armand is utterly captivated after meeting the ravishing and most desirable courtesan Marguerite Gautier. Their encounter gives birth to a passionate yet doomed love…

Alexandre Dumas fils's novel comes to life on the Bolshoi stage, with prima Svetlana Zakharova as the ailing Marguerite seeking love and redemption from her life as a courtesan. The Bolshoi brings choreographer John Neumeier's work of rare beauty and tragic depth to new emotional heights, accompanied by Chopin's romantic piano score.
Admission (taxes included):
click here for pricing
Showtimes
Feb 11, 2018
The Bolshoi Ballet
THE FLAMES OF PARIS
In the era of the French Revolution, Jeanne and her brother Jérôme leave Marseille for Paris in support the revolutionary effort that is taking over the capital. While fighting for freedom, they both encounter love along the way…

Very few ballets can properly depict the Bolshoi's overflowing energy and fiery passion as can Alexei Ratmansky's captivating revival of Vasily Vainonen's The Flames of Paris. With powerful virtuosity and some of the most stunning pas de deux, the Bolshoi Ballet displays an exuberance almost too enormous for the Moscow stage.
Admission (taxes included):
click here for pricing
Showtimes
MAR 4, 2018
The Bolshoi Ballet
GISELLE
When Giselle learns that her beloved Albrecht is promised to another woman, she dies of a broken heart in his arms. While Albrecht grieves, she returns from the dead as a Wili, a vengeful spirit meant to make unfaithful men dance until death…

Prima ballerina Svetlana Zakharova personifies this ultimate ballerina role in the classical repertoire, alongside the sensational Sergei Polunin as Albrecht, in this chilling, yet luminous ballet that continues to captivate audiences for over 150 years at the Bolshoi.
Admission (taxes included):
click here for pricing
Showtimes
APR 8, 2018
The Bolshoi Ballet
COPPÉLIA
Swanhilda notices her fianceé Franz is infatuated with the beautiful Coppélia who sits reading on her balcony each day. Nearly breaking up the two sweethearts, Coppélia is not what she seems and Swanhilda decides to teach Franz a lesson…

The Bolshoi's unique version of Coppélia exhibits a fascinating reconstruction of the original 19th century choreography of this ebullient comedy involving a feisty heroine, a boyish fianceé with a wandering eye, and an old dollmaker. The company's stunning corps de ballet shines in the divertissements and famous "dance of the hours," and its principals abound in youthful energy and irresistible humor in this effervescent production.
Admission (taxes included):
click here for pricing
Showtimes
JUN 10, 2018